.
.

Sound Highlights in
September

Phoenix PA — Professional sound systems

  We, the Phoenix Professional Audio GmbH, develop high-quality sound systems of outstanding sound quality for you and tailor-made sound solutions for your projects.
We control the process of brainstorming and bring in our many years of experience. Phoenix Professional Audio is ...
.
.
Versatile:
With us you receive the complete value added chain of sound reinforcement from a single source: development, planning and production of public address systems, installation & maintenance, acoustic measurements and personal support. More >
Experienced:
PHOENIX Professional Audio has been your competent provider of electroacoustics for more than 20 years. Our team of experts contributes more than 30 years of experience in the world of public address and sound systems. With us, you benefit from thousands of successfully implemented PA projects worldwide. More >
Smart:
We offer "smart" sound reinforcement solutions that adapt flexibly to a wide variety of customer needs (for example app controls, special color solutions etc.).
Customer-oriented:
We accompany our customers and partners from the first conversation to the turnkey handover.
Digital future:
Take a step into the future of sound reinforcement with our DSP BEAM STEERING line array systems "DIGIVOICE" - The possibilities of these digital sound columns with state-of-the-art beam steering technology will surprise you! More >
Trendsetting:
Through our "live" experience, we are constantly optimizing our range of services, our products and acoustic solutions. We keep our equipment portfolio up to date using the latest technology - because we know: only the very best is good enough for our customers!
.
.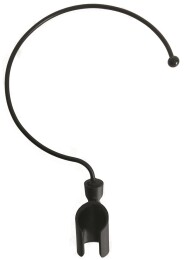 MN-20
Microphone clip with neckband for ACT handheld transmitters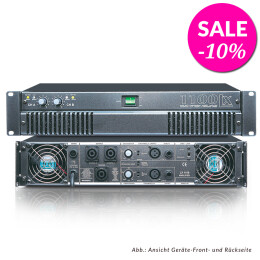 LX-1100

*** FINAL SALE ***
-10% Discount


2-channel power amplifier, 2 x 650W @ 2Ohm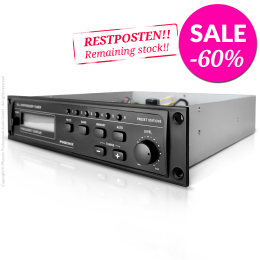 PTP-6
FM/AM tuner module for Z-6a audio system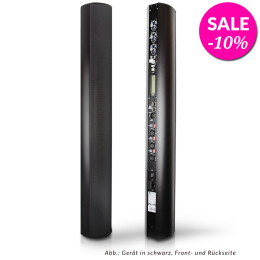 K4-60DSP1A
*** FINAL SALE ***
-10% Discount
Active mobile sound system, 60 W sinus power, audio DSP1 system, 10 point PEQ, 3 inputs MIC.-LINE selector, 2 presets